Looking for the perfect workspace on Madeira's East Coast? Look no further than our brand new workspace powered by Amparo. Located in the heart of a sports complex just underneath Madeira International Airport's Cristiano Ronaldo runway, this state-of-the-art facility offers everything you need to work comfortably and efficiently.
Our workspace offers free internet access, a comfortable desk, and chair, allowing you to stay connected and productive throughout the day. Whether you're a digital nomad, remote worker, or local entrepreneur, our workspace is the ideal place to focus and get things done.
In addition to its prime location, our workspace also boasts stunning views of the ocean, offering a peaceful and inspiring atmosphere to work in. And with the opening coming soon, you'll be among the first to enjoy this cutting-edge facility.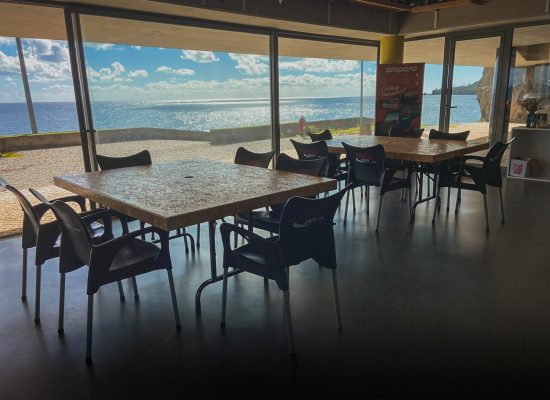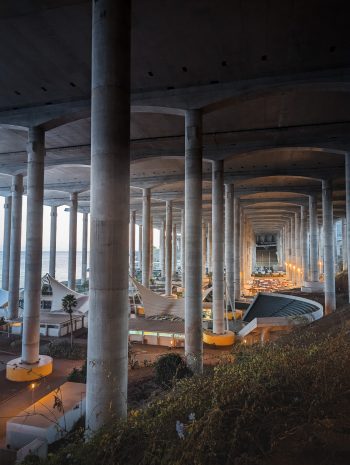 Parque Desportivo de
Água de Pena
Whether you're an experienced athlete or just looking to stay active, you'll find plenty to love at the sports complex. From swimming and football to tennis and basketball, we offer a diverse range of facilities to cater to your every need. The complex is also home to a fully-equipped gym, allowing you to stay in shape while enjoying stunning views of the ocean.
The sports complex is the perfect place to meet other sports enthusiasts, make new friends, and enjoy a healthy and active lifestyle. And with its location just next to the water, you'll have the perfect backdrop for all your favorite sports and activities.
In short, the sports complex is a true paradise for anyone who loves to stay active and enjoy the outdoors. So why wait? Come and explore everything that the sports complex has to offer!
More information on Visit Machico.