At Madeira's East Coast, we're building a community of digital nomads, remote workers, travelers, and locals that promote diversity, inclusion, and support. Our vibrant and diverse Remote East Coasters community is a safe space to grow authentic relationships and networks while focusing on sustainability, regeneration, and mindfulness for our bodies, minds, and the planet.
Through our Remote East Coasters community, we aim to connect locals and remote workers and make a positive impact on Machico, the wider East Coast and Madeira. Our community is all-inclusive, meaning that anyone who shares our core values of authenticity, diversity, and inclusion is welcome to join us.
We organize a variety of events, workshops, and activities to promote growth and regeneration, both for ourselves and the planet. Whether you're interested in health and wellness, investing, business, or community building, there's something for everyone in our community.
Our workspace is also open for workshops, events, and collaborations that involve growth, regeneration, and community building. Just send us a message to let us know what you have in mind, and we'll be happy to chat with you.
We're excited to support and grow together!
We believe that everyone has something unique to offer, and we welcome individuals from all walks of life to be a part of our community. These core values are what make our community special, and we're committed to upholding them in everything we do. We invite you to join us.
The Madeira Remote East Coasters community is all about living life to the fullest and embracing adventure. That's why we organize a wide range of activities every week, so that our members can stay active, meet new people, and explore everything that Madeira has to offer.
From yoga and pilates to surfing and paddleboarding, we have something for everyone. Our weekly activity plan is packed with fun and challenging classes, workshops, and events, all of which are designed to help you stay healthy, fit, and happy.
One of the highlights of the week is the community hike, which takes place every Sunday. Led by @hiking_nomads, the hike is a great opportunity to explore the stunning nature and breathtaking scenery of Madeira while connecting with fellow travelers and locals alike.
We also believe in the power of mindfulness and self-care, which is why we offer activities like breathwork, meditation, and restorative yoga. And because sustainability is at the core of our values, we often hold workshops and activities that focus on regenerating our planet and ourselves.
Whether you're looking to try something new or to deepen your existing practice, our community has got you covered. So come join us for a week full of adventure, fun, and growth.
The events will be included on our website soon. 
Till then don't forget to check out our Instagram pages @remote.eastcoasters and @amparo_machico for updates on our activities and events.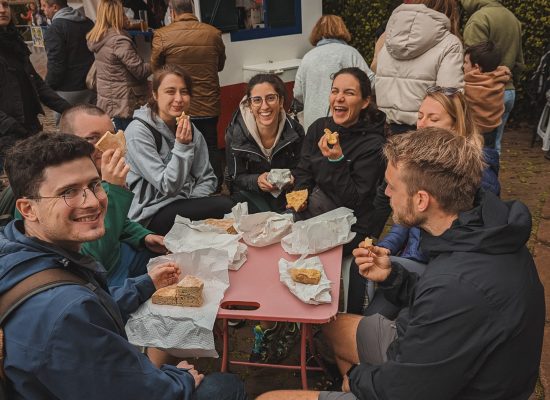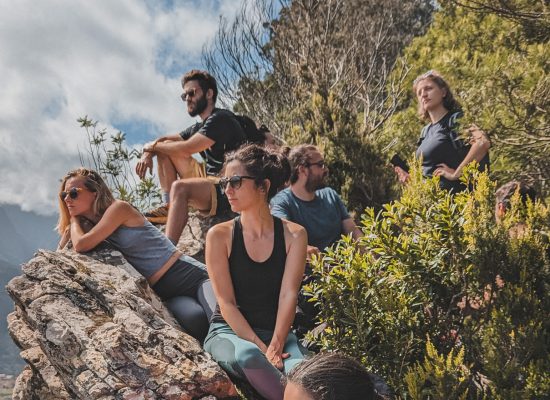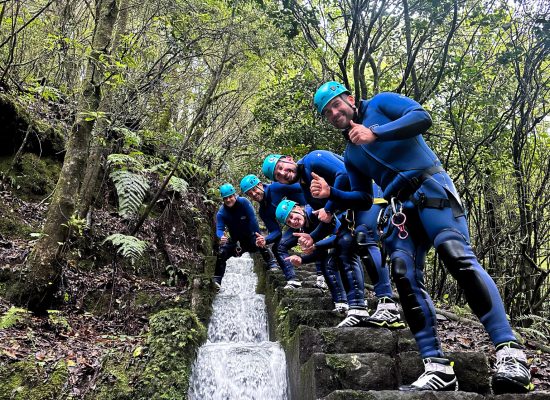 DIGITAL NOMADS
MADEIRA ISLAND
Digital Nomads in Madeira
Madeira Island is a hidden gem in the middle of the Atlantic Ocean, and it's becoming increasingly popular among digital nomads seeking adventure, nature, and a great quality of life. With a warm climate all year round, breathtaking landscapes, and a friendly community, Madeira is the perfect destination for remote workers looking for a balance between work and leisure.
Whether you're a freelancer, entrepreneur, or remote employee, you'll find a welcoming community of like-minded individuals on the island. Madeira offers excellent co-working spaces, networking events, and opportunities to connect with locals and other digital nomads. In addition, the island has a strong focus on sustainability, which makes it an ideal destination for those who care about the environment and want to live a more conscious lifestyle.
There are endless activities to do in Madeira, including hiking, surfing, paragliding, diving, and much more. The island also boasts delicious local cuisine, excellent wine, and a rich cultural heritage. With a low cost of living and a high quality of life, Madeira is the perfect place to base yourself for a few weeks, months, or even longer.
Whether you're looking to work remotely while exploring a new destination or looking to settle down in a unique and vibrant community, Madeira has something to offer for everyone. So, pack your bags, grab your laptop, and come discover this amazing island for yourself.