Welcome to Machico, a charming town nestled on the east coast of Madeira. With its rich history, stunning natural beauty, and vibrant culture, Machico is a must-visit destination for anyone exploring the island.
 Whether you're a digital nomad, remote worker, or just looking for a unique travel experience, Machico has something for everyone.
Machico is one of the oldest towns in Madeira, with a rich history that dates back to the 15th century. It was one of the first settlements on the island and played a significant role in the early exploration and colonization of Madeira.
In 1419, Portuguese explorers João Gonçalves Zarco and Tristão Vaz Teixeira landed in Machico, marking the beginning of Madeira's colonization. The town quickly grew into an important commercial and agricultural center, with sugar production becoming a major industry in the area.
Over the centuries, Machico faced its fair share of challenges, including pirate attacks, earthquakes, and epidemics. However, it has persevered and remains an important cultural and economic hub in Madeira to this day.
Today, visitors to Machico can explore the town's rich history by visiting historic landmarks like the Capela dos Milagres (Chapel of Miracles) and the Forte de São João Baptista (Fort of St. John the Baptist). Machico's past is a testament to the resilience and determination of its people, and adds to the town's unique charm and character.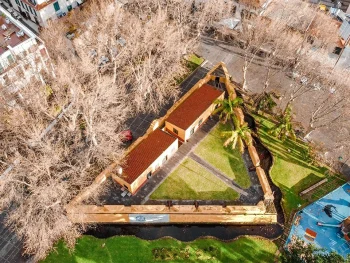 Machico is surrounded by some of the most stunning natural beauty in Madeira, making it a paradise for outdoor enthusiasts and nature lovers. From lush forests to scenic coastline, there's no shortage of breathtaking landscapes to explore.
The rugged Ponta de São Lourenço peninsula is a must-see attraction near Machico. This protected natural reserve offers breathtaking views of the Atlantic Ocean and is home to a diverse range of flora and fauna. Hiking trails wind through the peninsula, offering plenty of opportunities to explore its rugged cliffs and rocky coves.
For those who prefer to stay closer to town, Machico is home to two beautiful beaches: Praia de Areia Amarela and Praia dos Bambus. These beaches offer plenty of opportunities for swimming, sunbathing, and water sports, and are popular spots for both locals and visitors.
Beyond Machico, the surrounding areas offer even more opportunities for outdoor adventure and exploration. The nearby Santo da Serra region is known for its lush forests and beautiful gardens, while the nearby Levada do Caniçal and Levada do Maroços hikes provide stunning views of the coast and surrounding mountains.
For thrill-seekers, Machico also offers a range of exciting outdoor activities, including paragliding, surfing, and stand-up paddleboarding. With so much natural beauty to discover and activities to enjoy, Machico is the perfect destination for anyone who loves the outdoors.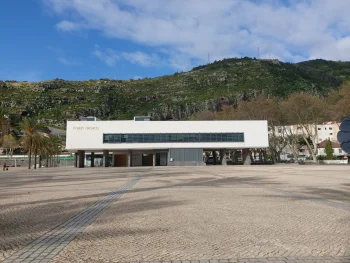 Machico is a town with a rich cultural heritage, shaped by centuries of history and a blend of Portuguese, African, and British influences. Visitors to the town can immerse themselves in this unique culture by exploring its festivals, museums, and historical landmarks.
One of the most popular cultural events in Machico is the Festa de Nossa Senhora da Conceição, a religious festival that takes place in December. During the festival, the town comes alive with parades, music, and traditional food and drink. Other festivals and events throughout the year showcase local traditions and customs, and are a great way to experience Machico's vibrant culture.
The Museu da Baleia (Whale Museum) in nearby Caniçal provides a fascinating glimpse into the history of whaling in Madeira.
In addition to these cultural attractions, Machico is also home to a thriving arts scene, with galleries and studios showcasing the work of local artists and artisans. Overall, Machico's rich cultural heritage adds to its unique charm and character, and is a key part of what makes the town such a special destination.
Discover more on Visit Machico.